MOVEment Spaces seminar live from Copenhagen, Denmark
Tune into our live stream at 14:00 CET on Monday 29 October for exclusive insights into how local authorities and the grassroots sport movement can collaborate to take advantage of urban public spaces as new arenas for physical activity.
The live seminar will feature representatives of three frontrunners in MOVEment Spaces who are based in Copenhagen: DGI, the City of Copenhagen and the Danish Foundation for Culture and Sports Facilities (LOA Fonden).
Learn from their case examples as we focus on best practice, mutual benefits and also challenges. We aim to share and inspire with the purpose of encouraging prosperous collaborations on urban MOVEment Spaces around the world.
Register now
Fill out this form to register fot the webinar.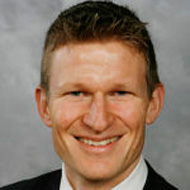 Moderator:

Jacob Schouenborg
Secretary General
International Sport and Culture Association (ISCA)
Introducing our MOVEment Spaces live seminar speakers
Jakob Juhl Pedersen

Director, DGI Copenhagen

Find out from Jakob how grassroots sport clubs can benefit from collaborating with municipalities, start projects and find contacts to collaborate on physical activity initiatives in urban spaces.

Rikke Jarmer Faaborg

Development Director, By&Havn, City of Copenhagen and Danish State

Find out from Rikke why collaborating on projects to create MOVEment Spaces is beneficial to municipalities, and see their ISCA Award shortlisted initiative Konditagt Lüders.

Jakob Færch

Development Consultant, Lokale og Anlægsfonden/Danish Foundation for Culture and Sports Facilities

The Danish Foundation for Culture and Sports Facilities is not a typical stakeholder you would see in many countries – Denmark may be the only place in Europe where this type of foundation exists.